Follow me on Twitter
My Tweets
Staff
     

Capicchioni, Ginny       
FOUNDER, GLADIATOR DIRECTOR
CAPICCHIONI Bio

Capicchioni has been involved in the sport of lacrosse for 19 years. Following her collegiate career, Capicchioni became the first woman in North America to sign with a men's professional team, the first woman to play in a men's professional lacrosse game, the first American-born keeper to play in a Canadian Lacrosse Championship, and the first woman to play for a men's national team in any sport. As a player at the Division 1 – Sacred Heart University, she achieved Conference Goalie of the Year three times. Capicchioni twice ranked in the NCAA's Top 10 in Save Percentage, while setting the 8 program records including saves percentage, goals against average, and career wins.

After playing with the New Jersey Storm of the National Lacrosse League (NLL), she began her 9 year career in the Canadian Lacrosse Association. Capicchioni's Canadian experience includes Akwesasne Warriors on Cornwall Island, Ontario (ILA); the St. Clair Storm in Sarnia, Ontario (OLA); the Windsor Warlocks in Windsor, Ontario (OLA Major), the Windsor Aigles (QLL) in Windsor Quebec; the Island Redmen (ILA) on Cornwall Island, Ontario; the Mad Mohawk in Cornwall, Ontario (ILA), and the last two years with the Coquitlam Adanacs in Coquitlam, British Columbia (WLA, Major). 2010 brought yet another statement in the Capicchioni's career, being named to the USA World Team. She competed in the 2011 World Indoor Lacrosse Championships (Prague, Czech Republic) and compiled an overall 93% save percentage for the tourney. In 2012 Capicchioni is signed with the Kentucky Stick horses in the NALL (North American Lacrosse League), who play in the prestigious Freedom Hall (Louisville, Kentucky). In 2013, Capicchioni signed with the Baltimore Bombers in the NALL. In the Fall of 2013, she was drafted second overall in the European Lacrosse League draft. She competed with the expansion team Pietro Filipi, located in Radotin, Czech Republic. Capicchioni's team finished third place, and she finished 1st in save percentage with a .78.

Capicchioni is the former Founder and CEO of Goal Guardian National LLC and Goal Guardian LLC. She has achieved full-patent status for the "Goalkeeping Game", encompassing goalie combines in every sport. Capicchioni authored the Guardian Rating and Classification formula (GRC), the only numeric and objective evaluation scale for goalies, based upon 4 components of testing (Reactionary, Offensive, Athletic, and Virtual). Since 2006, Capicchioni has been the Co-Commissioner of the Baltimore Indoor Lacrosse League, a league that has recently celebrated its 30th anniversary. In 2015, she co-founded 503 (c)(3) corporation called Premier Series Lacrosse. Premier Series Lacrosse is a drafted, men's indoor lacrosse league, which raises money and awareness for the United States Military. In 2015, she was drafted onto Team Snipers (representing the US Marines), who won the inaugural PSL championship.

Capicchioni rejoined collegiate coaching in August 2016 at the University of Louisville, where she was offensive coordinator and goalie specialist.  The 2017 brought 3 All Americans – Brittany Read (goalie) 2nd Team NCAA All American / ACC Defender of the Year, Hannah Koloski (midfield) 2nd Team NCAA All American / 1st Team All ACC, and Meghan Siverson (midfield) 3rd Team NCAA All American / 1st Team All ACC.  In 2017, Capicchioni became the goalie coach for the University of Michigan.  In 2018, Capicchioni joined the University of Pennsylvania coaching staff.  That season brought about 2nd Team All-Ivy Honors for junior UPenn goalie, Mikaila Cheeseman.  Currently, Capicchioni is the goalie coach for the women's lacrosse team at Rutgers University.

Capicchioni holds a BS in Political Science from Sacred Heart University (Fairfield, CT), a Master's Degree in Counseling from Loyola University (Baltimore, MD).  Capicchioni is the owner of Cap Financial Management LLC, a business advisement company.  Cap Financial runs the CFM Group, a financial network of former and current NCAA coaches.  She holds 2 licenses in securities (securities broker and investment advisor), 2 licenses in insurance (life & health insurance producer), and is a certified tax preparer. 

Glynn, Ted
DIRECTOR – GLADIATOR MORRIS, GOALIE DEVELOPMENT
GLYNN Bio

New Jersey native Ted Glynn brings a lifelong passion for lacrosse. Ted attended Kean University, where he was a 3 year starter and MVP for their lacrosse team. In 2011, Ted Glynn returns for his third season as Assistant coach for Kean University Women's lacrosse as he assists in all aspects of the program with an emphasis on the goalkeepers.

In Box Lacrosse, he was the General Manager and Director of Lacrosse operations for the Hershey Haymakers of the NALL (North American Lacrosse League). In 2012, Ted also was the General Manager, Owner, and CO- Founder of the Reading Rockets in the PLL (Professional Lacrosse League). Ted has held many prominent roles in the lacrosse world. He has been a US Lacrosse Youth Director and Coach for 17 years and serves on the Board of Directors for Northern New Jersey Youth Lacrosse, one of the largest US Lacrosse Chapters in the country, representing between 15,000 and 18,000 youth lacrosse players. Ted serves as a goaltender instructor with an elite academy in northern New Jersey.

In 2015, Ted became the first commissioner of the PSL (Premier Series Lacrosse). Premier Series Lacrosse is a drafted, men's indoor lacrosse league, which raises money and awareness for the United States Military. In his spare time, Ted plays in several Masters and Grand Masters Tournaments. Outside of lacrosse, Glynn is a fashion and apparel entrepreneur in the Garment District of New York City, and is the founder and owner of both Glynn International and WaveDog Sports. He is passionate about community service and currently serves as an Advisor for the charity Friends of Jaclyn, and is a past member of the Little Hill Foundation Board of Directors.

Ted resides in northern New Jersey with his wife, Debi, and their daughter Kady, a current Freshman on the Loyola University Women's lacrosse program.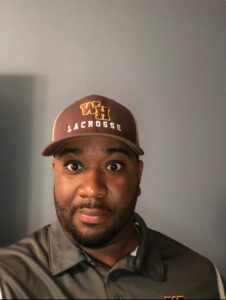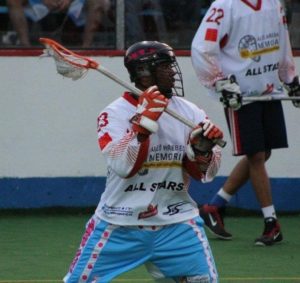 Starr, Robert
DIRECTOR – GLADIATOR BERGEN, SHOOTER DEVELOPMENT
STARR Bio

Rob has been involved with lacrosse for 18 years. He attended the distinguished, St Benedict's Prep, starting in goal as an 8th grader, and later moving towards attackman. Rob received All Conference and All State honors at St. Benedicts before moving onto the next level. Starr attended Kean University, and turned out to be a historic player for their program.  At Kean University Rob held Player of the Week honors, All-Conference, and every year there, Starr led the team in assists and was top 3 in scoring.  His records upon graduating still stand at Kean University today.

Rob began his professional career being drafted by the Wilkes Barry Shamrocks, Pa Rockets (PLL) in 2012. In 2013, he signed into the NALL (North American Lacrosse League) with the Baltimore Bombers. Rob also plays for one of the top club teams in the nation, Salt Shakerz, who travel across the country and internationally.

Rob has coached at the high school, club, and collegiate level. Some of these teams include: St. Benedicts Prep, Eastside High School, Nutley High School, New Dorp High School, Wayne Hills High School, and Kean University. He was the Assistant Director of the Eagle Indoor Lacrosse Association (EILA) the first true Canadian box lacrosse program for youth on the east coast. Rob has been an Assistant Director in the Gladiator Lacrosse training program for the last four years.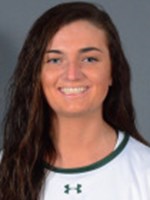 Glynn, Kady
Co-Director- GLADIATOR MONMOUTH
GLYNN BIO

Kady Glynn joined the staff of Gladiator in the Summer of 2019. Just finishing her career at Loyola University, she was of the top goalies in the country for 4 years. Starting her career at Summit High School under the prestigious coaching of Mike Walsh. Kady's high school career included:

Summit HS Team Achievements
2013, 2014, 2015 – Group 2 State Champions
2012, 2013, 2014, 2015 – Union County Champions

Individual Achievements
Ranked No. 23 incoming freshman, and 3rd ranked goalie by Inside Lacrosse
2 X Time US Lacrosse 1st Team All American
2015 – NJ.Com Girls Player of the Year
2014 & 2015 – 1st Team All State
2013, 2014, 2015 – 1st Team All Union County

Continuing her career under tremendous coaches, she played 4 years as a Loyola Greyhound for Jen Adams. Kady's high school career included:

Loyola Team Achievements:
2016 & 2019 – Patriot League Champions
2016, 2018, 2019 – NCAA Tournament appearances

Individual Achievements
2019 – Patriot League Goalkeeper of the Year
2018 & 2019 – All Patriot League – 1st Team
2019 – Mid-Atlantic Regional All American
2019 – IWLCA All Star North Team
2019 All Tournament Team – Patriot League
2019 – Patriot League Goalkeeper of the Week – 4 times in 1 season
2017 – All Patriot League – 2nd Team
2017 – Patriot League Defensive Player of the Week – 2 times in 1 season

Kady is the founder and owner of "Meatball Fitness". She holds a Bachelors of Business Administration from Loyola University. Currently she is the Assistant Coach for the Monmouth University Hawks, working under Head Coach Jordan Trautman.

Kominiak, Craig
Coach – GLADIATOR MORRIS
KOMINIAK BIO

Coach Kominiak comes to Gladiator with over a decade of coaching in the youth program at Florham Park. Still a player himself, he plays defense for the Old Dogs Lacrosse Club. Prior to Old Dogs, Coach K. was involved in the Navy Lacrosse Club located in California.

Coach Kominiak's son Tyler played Varsity Lacrosse at Seton Hall School. Tyler is currently the President of the Catholic University Lacrosse Club. Coach K. has been involved with the Gladiator program since 2016.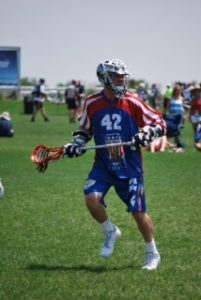 Madine, Tom
Coach – GLADIATOR MORRIS
MADINE BIO

Tom Madine has been involved in the game for over 40 years. He played at Booton High School from 1979 to 1982 and at County College of Morris from 1982 to 1983. From 2007 to 2009 he played in the American Lacrosse League (ALL) under the Jersey Thunder. From 2004-present, he has participated on many lacrosse clubs including: the Reapers, the Pink Elephants, and Tri-City.

In 1986, Tom and his father started the Booton, Lincoln Park Hills & Valley lacrosse program. Tommy coached levels 4th to 8th grade in Booton Hills program from 1986 to 1992, and then the Valley youth program from 2006 to 2017. Coach Madine has coached club lacrosse with Jersey Thunder from 2011 to 2013. He has coached travel soccer from 2002 to 2009 with the Lincoln Park program. Madine has worked for the BBL offensive academy from 2013 to 2015. He has also been a training assistant with Goalie Solutions from 2012 to 2019.

Tom Madine has been a Gladiator coach since 2017.