Follow me on Twitter
My Tweets
Interview with Rachel Hanley – Gladiator Director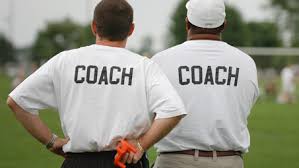 Name
Rachel Hanley
Hometown
Randolph NJ
High School
Randolph High School
College
Drew University
Coaching Experience
Director, Gladiator Lacrosse Goalie School
Associate Director, Guardian Lacrosse
Tri-State Lacrosse
Private Goalie trainer
Favorite Food
Breakfast food-any time of the day!
Name your top 3 most significant ideas, concepts, or skills, that you teach your athletes
1) Patience
2) Mental preparedness
3) Repetition
(coaching methods – wall ball; getting extra shots in outside of practice to work on a specific skill set)
What is the toughest thing you learned as a coach?
Being a coach it's tough seeing a goalie get discouraged or disappointed but it's great to see how they get back up. That shows their true character and determination.
Who was your mentor when you were a player?
Ginny Capicchioni was my coach and mentor in college. She continued to be a mentor as I became a coach and still continues to challenge me to be the best coach and mentor possible to athletes.
What do you like most about coaching at Gladiator?
I love being a part of a program that is passionate about training goalies to be their best selves on AND off the field. Being a goalie can feel isolating at times but being in Gladiator, it's about being part of a community and a family. It makes me passionate about the training sessions and helping each goalie achieve.