Follow me on Twitter
My Tweets
CREASE CALL – PAULINE JAFFE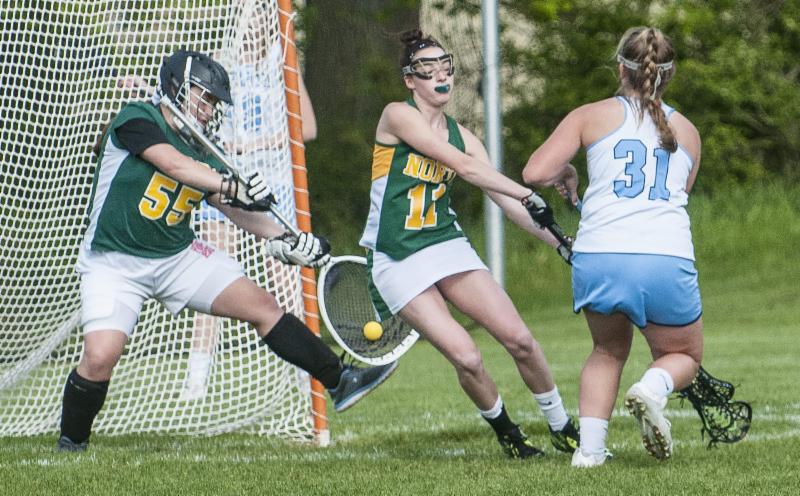 "Crease Call is Gladiator's weekly spotlight of one of the program's goaltenders."
Name
Pauline Jaffe
Nickname
PJ
Hometown
Hunterdon, NJ
High School / Grad Year
Hunterdon High School '17
College / Grad Year
Wesleyan University '21
Height
5'4
Club Team
Hunterdon Storm
Favorite Song before a game
Lose Yourself by Eminem
Pre-game meal
I don't really have a set thing. Just something light with protein. Like chicken on a salad
Why did you choose to play the goalie position?

At first, I didn't want to be a goalie – I was happy being an attacker. However, in the eighth grade each of my three teams did not have a goalie. At first, I was very hesitant to try the position: I specifically remember this mean girl telling me, "you're big enough, you'll just stop them all with your body" – talk about a blow to a girl's self-esteem. But as I slowly thought about it, I decided it was worth a try, no matter what that mean girl told me. So, I went to my rec teams impromptu goalie tryout, and I launched the ball about 30 yards on my first throw. My coach decided that this was good enough, and so it became that I was officially a goalie. (It wasn't until I started going to Guardian – now Gladiator – that I found out I wasn't too bad at making saves either.)
What do you personally do to reset after goal is scored?
Forget. Figure out the mistake, was it a wrong a step, or did I lose track of the ball, etc… Then I forget. It took me awhile to learn this, but I find that it is the only way to keep myself calm and collected in the cage. (I have gotten so good at forgetting, that I frequently do not even remember most of the game itself, I only can pull out segments of each half.) I've found if I keep playing like the score is 0-0, I don't lose my focus on my technique – after all every step counts.
What was the hardest thing thus far that you had to learn as a goalie?
Patience. Being a goalie is a lot of hurry up and wait. We play both a reactionary and anticipatory position. We are constantly "waiting" for those shots but also constantly changing the angles and decisions made by others on the field. The only way that those two things work in unison is to be patient and calm, especially when those around us are in a state of chaos.
What was your greatest achievement as goalie?
Being able to play at a competitive D3 school a that also happens to be one of the greatest educational institutions in the country. I am grateful that lacrosse has given me an opportunity to study at a school that will allow me to achieve the goals I have set.
What is your largest strength as a goalie and/or leader?
Communication. Whether it be to 2,000+ people or to my teammate, my greatest strength as a leader is my public speaking ability; and my ability to convey what is happening and the solutions to those problems.
Who has inspired you the most in your life?
My dad. He is a constant in my life that I can turn to with any and everything. And for that, I am forever grateful.
What do you hope to become – career?
Well I currently working on a 70 year plan. I hope to double major in economics and government at Wesleyan University. After graduating, I hope to go to Georgetown Law school, and pass the bar in either NJ, NY or DC. I then plan to practice law in the corporate sector, possibly in contracts or liabilities.
Inspiration: Career:
Then retire from that and go into politics – either local or state level, perhaps even a judgeship (vote for me in 2036). Then, lastly, I want to go back and teach at a university – to give back what I have learned.
GLADIATOR WISHES PAULINE "PJ" JAFFE A GREAT JUNIOR SEASON AT WESLEYAN UNIVERSITY. GREAT LUCK PJ!