Follow me on Twitter
My Tweets
CREASE CALL – CARLIE BENDAVID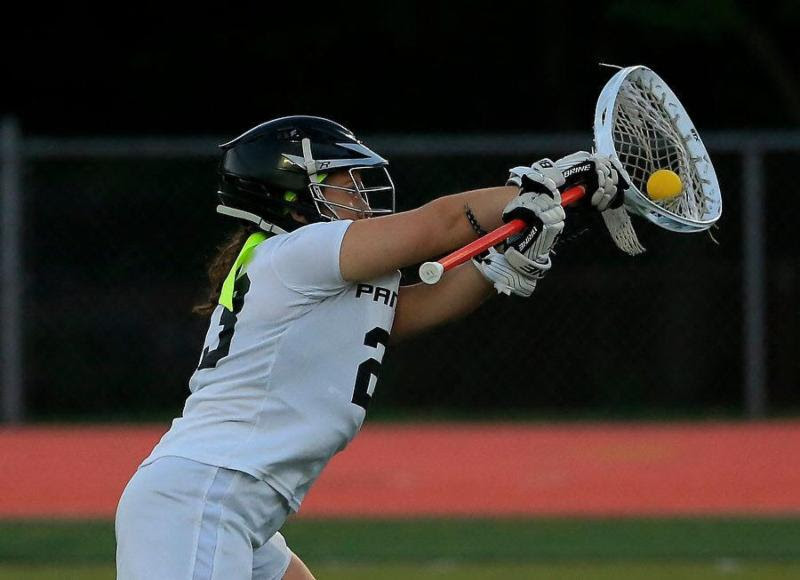 "Crease Call is Gladiator's weekly spotlight of one of the program's goaltenders."
Name 
Carlie Bendavid

Nickname
Benji

Hometown
Bridgewater, NJ

High School / Grad Year
Bridgewater Raritan High School '17 

College / Grad Year
University of Rochester '21

Height
5'2

Club team
T3 Lacrosse

Favorite Song before a game
TNT by ACDC

Pre-game meal
Usually a protein bar or fruit

Why did you choose to play the goalie position?
I was kind of thrown into cage the first year that I started playing lacrosse and ended up loving the thrill and adrenaline rushes that it would give me.

What do you personally do to reset after a goal is scored?
One thing that definitely helps me is talking to my defense about what just happened so that it doesn't happen again but I also just like picture myself making the save and a good clear to reset. If that doesn't work, I'll give myself a quick motivational speech.

What was the hardest thing thus far that you had to learn as a goalie?
The hardest thing that I had to learn is to always believe in yourself and that you need to take chances. I was backup to a great goalie who was also in my grade and it was hard because I was always the lesser. I had to rebuild my confidence and even gained enough to ask one of my coaches if I could start for the first time in my high school career. I ended up playing an awesome game and proved myself to them, but I wouldn't have been able to do that if I didn't believe in myself.

What was your greatest achievement as a goalie?
My greatest achievement as a goalie would be winning TOC's! Although on the sideline, it was an amazing experience that my team and I worked so hard for.What is your largest strength as a goalie?

My greatest strength as a goalie is probably my patience. Although it was extremely difficult to teach myself, it helps on the field and with my teammates.Who has inspired you the most in your life?
My parents have been the most inspirational. They have been and continue to be my biggest fans and they always know how to pick me up when I need it.

What do you hope to become - career?
I hope to become an engineer!!