Follow me on Twitter
My Tweets
CASEY SANTA COLE – CREASE CALL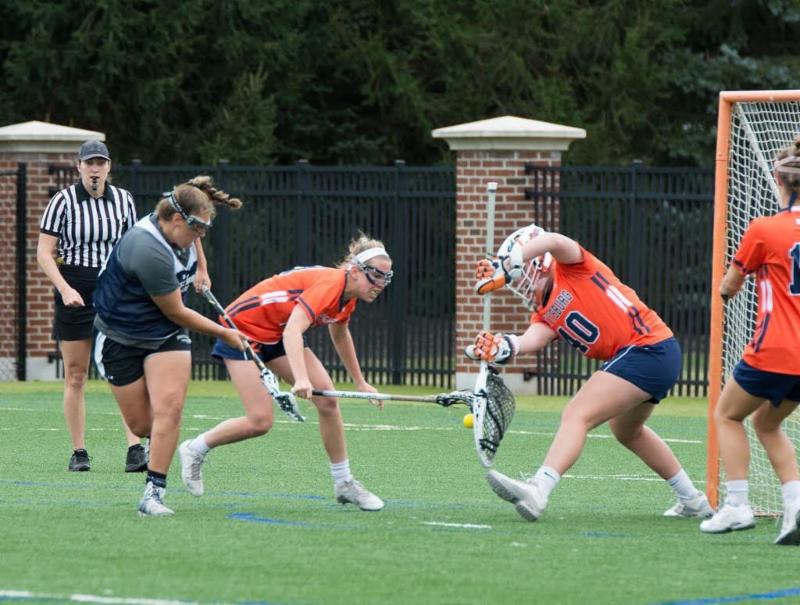 "Crease Call is Gladiator's weekly spotlight of one of the program's goaltenders."
Name
Casey Cole
Nickname
Santa
Hometown
Ridgewood, NJ
High School / Grad Year
Ridgewood High School 2016
College / Grad Year
Gettysburg College 2020
Height
5'9''
Club
TeamTriState Lacrosse
Favorite Song before a game
Black Skinhead by Kanye West
Pre-game meal
Banana with peanut butter
Why did you choose to play the goalie position?
I was mostly encouraged to fully commit to the positing in my summer before high school by Ginny. I had been playing around with it on my rec teams and for my club team, but I still enjoyed playing both sides of the game. Soon enough though, I realized that goalie was the perfect position for me.
What do you personally do to reset after a goal is scored?
I think about the situation that just occurred. I replay it in my head and analyze my actions. After this, I forget it and mentally envision myself saving the next one.
What was the hardest thing thus far that you had to learn as a goalie?
That losing isn't my fault. You win and lose as a team and even though you are the last line of defense and your mistakes are shown on a giant scoreboard for everyone to see there are so many other factors of the game. What was your greatest achievement as a goalie?Playing with a team that went on to win a national championship.
What is your largest strength as a goalie and/or leader?
My mental toughness. I know that my confidence is created and taken away by none other than myself. Knowing this has turned me into a player that has a mental capacity to overcome adversity.
Who has inspired you the most in your life?
Ginny Capicchioni. She has helped me the most to become that player that I am today. And I am eternally grateful for that.
What do you hope to become – career?
I am currently pursuing a Bachelor of Science in Computer Science. With this I hope to do some work with either artificial intelligence or internet security.
2018 Season Sophomore Season – Gettysburg College2018 NCAA Division III – NATIONAL CHAMPIONS