Follow me on Twitter
My Tweets
2016 Gladiator Achievements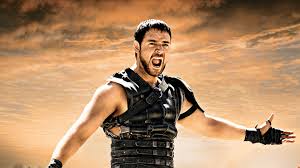 Gladiator celebrates the accomplishments of these and ALL of our goaltenders.
2016 GLADIATOR ACHIEVEMENTS
Bedarnik, Madi                          (2019)
Earned Varsity letter as Freshman
9-1 record as a starter- .472 Saves % - 6 GAA
Selected for 2016 Fab Frosh All Star Team
4.21 GPA; High Honor Roll


Bendavid, Lisa – Benji                  (2017)
Honor roll all 4 quarters
Inducted into National Honors Society
Selected and sole goalie for T3 2017 North


Bigelow, Maggie -  Bigs                 (2016)    
Committed to BROWN UNIVERSITY   
US Lacrosse Academic All American
3rd Team All State – Group 4
Freedom Conference Player of the Year 2016
1st Team All Conference


Beninti, Nick -  Bronco                 (2018)
Earned Varsity starter – Wayne Valley HS
Made game winning save to help team win Passaic County championship
Also plays goaltender for Wayne Valley's Varsity Ice hockey team


Buttner, Corrine - Purple               (2017)
Committed to ST JOSEPH'S UNIVERSITY
 

Carroll, Annie - Broadway               (2017)    
Committed to UNIVERSITY OF CONNECTICUT
1st team ALL MAPL


Clendenny, Daniel                        (2018)
Started goalie for Morris Catholic Varsity as a sophomore
57% save percentage
Awarded Most improved player 2016
3rd place for NJ Non-Public/Prep Top Goalie in NJ
Honor Roll Medalist at 2016 Morris Catholic 'Excellence Assembly'



Caldarone, Nicole – Cruz                 (2020)
Plays for T3 North Black team
I was selected to represent New Jersey at the 2016 Brine National Lacrosse Classic.
 

Cole, Casey – Santa                      (2016)
Committed to GETTYSBURG UNIVERSITY
Starting Goalie for Ridgewood HS
Senior Captain
Team Won 2016 State Sectional Final
Won 2016 State Championship – Group 4
Went to T.O.C final
Achieved 2ndTeam All-Surburban



Cramer, Alex                              NCAA
Attending WHITTIER COLLEGE
Started for the past two seasons
Cumulative stats over 25 games
217 saves, 52.7 save percentage
195 goals against, 9.86 goals against average

 
Craven, Kate                             (2019)
Won the starting varsity position as a freshman.
Had 120 saves
Named 2nd team All-league
Honors student



Daley, Daniel                            (2021)
Participated in World Series of Youth Lacrosse in Denver
Named the Player of the Game against Palm Beach Revolution
Named to the All Star team at:
the Baltimore Summer Kickoff at Loyola University
Notre Dame's Recruiting Team Camp
Inducted into the National Junior Honor Society
Received the Presidential Academic Award and Presidential Fitness Award.



Davidson, Charlotte - Spider              (2019)
Was selected for Under Armor All-American Uncommitted
Was selected for Warrior National Prospect 2019 (one of 10 goalies in the nation)



DeVarenne,  Juliette – Mason              (2017)
Made Steps 2021 Blue team



DeWitt, Jaime  – Dewey                     NCAA
Attending BUCKNELL UNIVERSITY
Took the starting spot as a freshman
Started and played all 18 games
Made 140 saves
Ranked 3rdin Patriot League in saves
Ranked 5thin Patriot League in GAA
Ranked 4thin Patriot League in Ground Balls (1st on team)
Double Digit saves 7 times (high of 13 at Boston University
Made collegiate debut against Delaware State and did not allow a goal in 43:28 of play
 

DiPasquale, Angela – DP                (2016)
Committed to BLOOMSBURG UNIVERSITY



Drake, Amelia                          (2017)                        
Committed to YALE UNIVERSITY



DiLauri, Nick                          (2016)    
Committed to KEAN UNIVERSITY



Ferguson, Zoe – Nemo                    NCAA
Attending TRINITY COLLEGE
Second season as the starter for the Bantams
Lead the team for the 2ndseason in a row to the NCAA D3 Championship game
Had a 12-3 record on the season with a 48.1 save percentage
 

Friday, Kat                            (2018)   
Committed to UC BERKELEY



Gilfillan, Connor - Delby              (2018)
Starting goalie for the Delbarton JV lacrosse team
Team only lost two games.
Impressive victories over Malvern Prep, St. Anthony's, Fairfield Prep and Mountain Lakes.
Plays for Brotherhood
Team won the IMG National Championship Tournament in Bradenton, FL.

 
Gianforte, Megan                        (2016)
Committed to the UNIVERSITY OF RICHMOND
Named "Athlete of Season" by Asbury Park Press
1st team Coast Star Conference
Named "Athlete of the week" Asbury Park Press 
Named "Athlete of the week" Coast Star 
Recorded over 500 saves during high school career



Gilpin, Charlie – Goldberg              (2023)
Invited to travel with Philly Jr. Wings to Ontario to play in the NLL jr. tournament
Was the backstop for the champion NJ Ridgebacks at the Lacrosse Shootout (PA)
Only let in a 7 total goals in pool play, and 9 in playoff /championship play

 

Giammarino, Nicole                      (2016)    
Committed to MISERICORDIA UNIVERSITY



Glynn, Kady – Flash                      NCAA
Attending LOYOLA UNIVERSITY
Played in five games throughout the season
Made collegiate debut at No. 3 Syracuse and recorded first career save vs. the Orange
Logged 19 mins vs. American, stopping two shots
Will start for the Greyhounds in the 2017 season

  

Gurrieri, Jessica – Red                  (2017)
Committed to BINGHAMTON UNIVERSITY
Made Hudson Valley National Team
2016 NY State Scholar Athlete
Attended 2016 Brine All American tournament
Recorded her 500 save this year
Has 668 saves through 3 seasons of high school



Jaffe, Pauline - PJ                      (2017)
62% - Save percentage for High School Team
55% - Save percentage for Club Team
4.0 GPA 
National Honor Society


Johansen, Sidney - Thor                   (2025)
Selected for GSLL for the 2017 season
 


Karpinsk, Alexeai                         (2022)
Spring season/Summer season, in 33 games, accumulated 166 saves with a .626 save percentage.
Named as a 2016 Brine National All-Star
Selected to represent New Jersey at the 2016 Brine National Lacrosse Academy/Brine National Lacrosse Classic.



Kelly, Marianna                           (2022)
Made Musketeer Lacrosse for the coming season



Laible, Christine – Marbles               NCAA
Attending BOSTON UNIVERSITY
Won Patriot League Defensive Player of the Week after defeating Fairfield
Played in six games, starting three of them
32 Ground balls
6 Caused Turnovers
37 Goals for 11.09 GAA
27 Saves for .422 Save percentage

 

Lee, Patrick -  Boss                     (2018)
Achieved 1st team All-League
Achieved Honorable mention All Bergen County
Starting varsity goalie as a sophomore
208 saves and a 60% save ratio.
NVD finished undefeated in league play earning its first league title in school history.
3.6 GPA in HS and working on his eagle scout project this summer




Levine Hannah – Hammer                   (2019)
Starting varsity goalie at Morristown Beard School as a freshman
Received the Coach's Award for her outstanding contributions to the team
Achieved Honorable Mention All-Conference Team
Produced a 18-3 summer tournament record for T3




Levinson, Madison - Spartan              (2019)
Starting Varsity goalie for Sparta high school team
Made 122 saves in the regular season with a 51% save percentage
Named First Team ALL Herald - ONLY freshman selected.
Sparta Varsity Team was named Team of the Year by the NJ Herald Newspaper.
FLG Legit Premier Girls Showcase -  Player of the Game.
 

Lilien, Allyn – Poe                      (2017)
Committed to MONTCLAIR STATE UNIVERSITY
1stTeam All Conference (All American Conference)
2ndTeam All Bergen County
1stTeam All North Jersey




Lynch, Megan – Rock                       (2021)
Won championship at Project 120 for second year in a row
High Honors for all 4 semesters
 

McCall, Jackie - Princhy                  (2016)    
Committed to UC BERKELEY



McVeigh, Haley - Spyder                   (2020)
Honor roll in 8th grade
3 GAA average in all summer season for club team




Mulyk, Alex  - Bubba                       (2016)    
Committed toCATHOLIC UNIVERSITY




Nelson, Julia – Nelly                      (2016)
Committed to FRANKLIN & MARSHALL
Providence High School Varisty
Team Captain
1st Team All-Conference
Graduated National Honor Society with High Honors




Olsen, Jillian                             2019
Varsity starter at Shore Regional as a freshman
South Jersey Group 1 Sectional Champion
#3 Underclassmen goalie NJ.com
Recorded 9 saves in TOC Championship game
Finished with 87 saves against only 48 goals
Lead club team to a 14-4 record
3.87 GPA/4.00 scale
High Honor Roll all 4 periods
 
 

 
Pedrick, Matt – Monkey                      NCAA
Attending Chestnut Hill College
Played 276:02 minutes this year
Goals = 42   Goals Against =  9.13
Saves = 77    Save Percentage =  .647
Caused Turnovers = 3
Ground balls = 5



Pickoltz, Sam  - Pickles                   (2021)
2021 Ridgewood Select Team
Starting goalie for 2021 Stick to Stick where she had a 72% save percentage 
Won championship at The Grind tournament
MVP at Gary Gait Summer camp for the non-high school division
High honors student / serves as an intern for a candidate in the U.S. Congressional election



Rahaim, Kara                               (2019)
Made back-up Varsity for Ridgewood HS as a freshman
Played 8 games and had a 46% save rate.
Made North New Jersey Schoolgirls team
Played Steps Elite 2019 Blue
Won over 85% of our games
4.1 GPA and on Highest Honor Roll


Rinsky, Erica – Tide                       (2016)
Committed to the UNIVERSITY OF NEW HAVEN




Rowell, Sophie – Cubby                     (2023)
Selected for Tristate All-Stars




Rowley, Kayla – Ninja                       NCAA
Attending the US ARMY AT WEST POINT
As a freshman started all 17 games in goal
Led the team with 43 ground balls
2.53 ground balls per game ranked 3rd in the Patriot League
110 Goals on the season for 11.80 GAA




Russo, Stephen - Hawk                      (2017)  
Committed to Cleveland State University
Livingston High School
2016 Lacrosse Season Captain
2016 1st team all conference - Super Essex Conference
2016 1st team all conference - Waterman Conference
2016 Honorable mention  - All State
2016 Top 10 statewide save leaders for New Jersey by NJ.com (258 total saves)
2016 Varsity save percentage 67.54%
2016 Ground balls 55
Current GPA 3.4 – Livingston High School which is (ranked 21st in NJ & 142nd U.S.)




Soriero, Jennifer – Fofo                   (2018)
2ndTeam ALL Freedom Conference
Committed to LIBERTY UNIVERSITY
 

Smith, Kennedy - Peeps                     (2017)   
Committed to COASTAL CAROLINA UNIVERSITY




Schlateger, Ryan                           (2018)            
Committed to COLUMBIA UNIVERSITY





Twill, Shannon - Kevlar                    (2019)
Attended the US Lacrosse U15 National Championships in Indiana.
Earned a varsity letter on the Watchung Hills Regional High School lacrosse team as a freshman
Cumulative GPA is 3.804 
Principal Honor Roll for 2 semesters and the Honor Roll for 2 semesters
 


Wagner, Christian                          (2019)
Back up Varsity goalie for Caldwell HS as a freshman
Made Jersey Thunder Elite 2019 team
Leader in Training Counselor at Camp Deeney Reback - Summer 2016





Erin Windwer - Turbine                     (2021)
Won championship at Laxabunga tournament
Won championship at Applefest tournament
Had 4 shutouts
Had 6 one goal games
A GPA in school





Zeto, Sara – Zeus                          (2017)    
Committed to HIGH POINT UNIVERSITY